Last year I wrote about a carpentry workshop I was going to attend to build the Sedia chair designed by the italian designer Enzo Mari.
To my disappointment, I wasn't able to attend that workshop, but it was repeated yesterday, and finally I was able to attend and build my own Sedia.
We started out with some lengths of untreated pine, which we cut into pieces according to the cut list.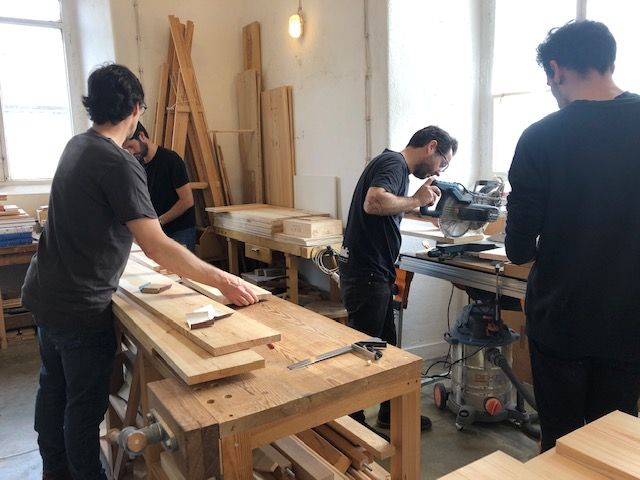 After all the lengths were cut, we sanded them by hand using 80, 120 and 180 grit sandpaper.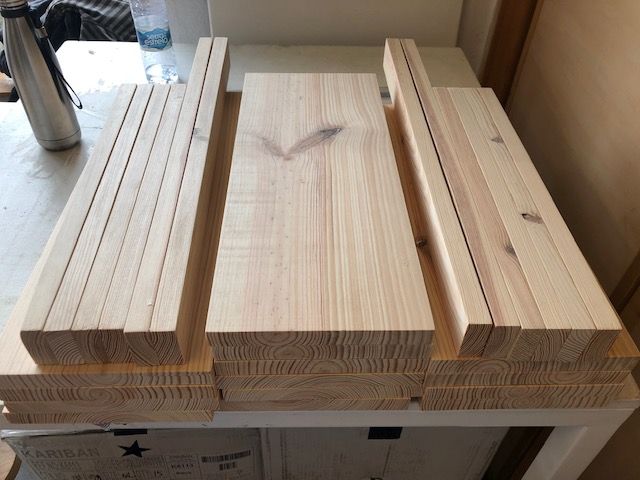 After we sanded the wood, we drilled pilot holes for screws. This build differs slightly from the original plans by Enzo Mari. He used nails to build the chair, but we are using screws. To hide the screw heads from the finished chair, we drill countersunk pilot holes for the screws so that the screw heads are well below the surface, then we are covering the holes with wooden plugs.The plugs themselves we also drilled from wood using a plug cutter bit.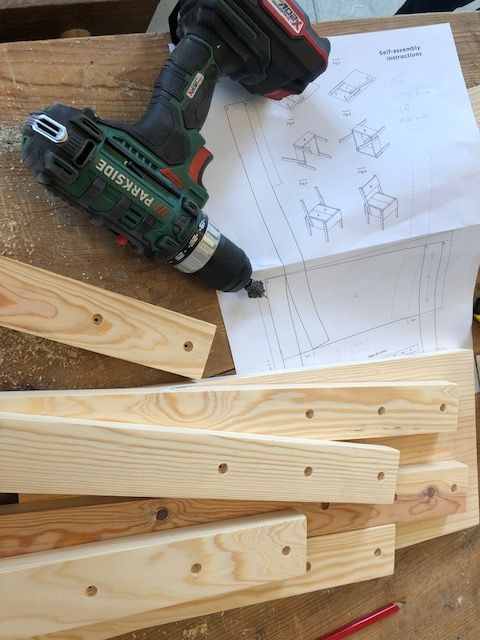 Once the parts were completed, we started mounting.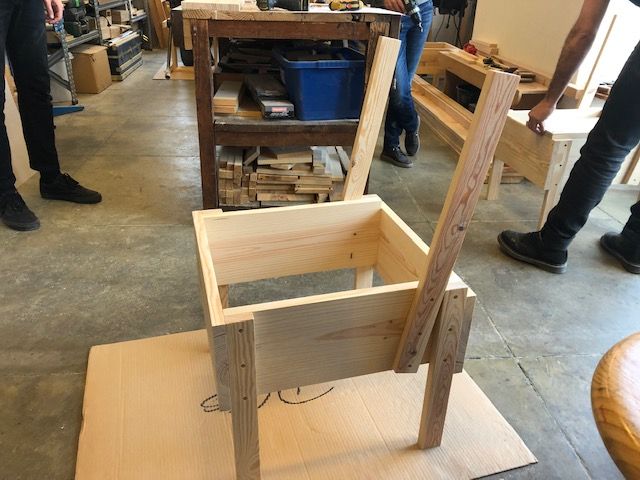 Once the parts were mounted and all the screws fastened, we filled the holes with the drilled plugs, sawed the protruding bits off with a Japanese hand saw (what a wonderful tool!), and then sanded the surface again.
Bias aside, I am very happy with the end result!