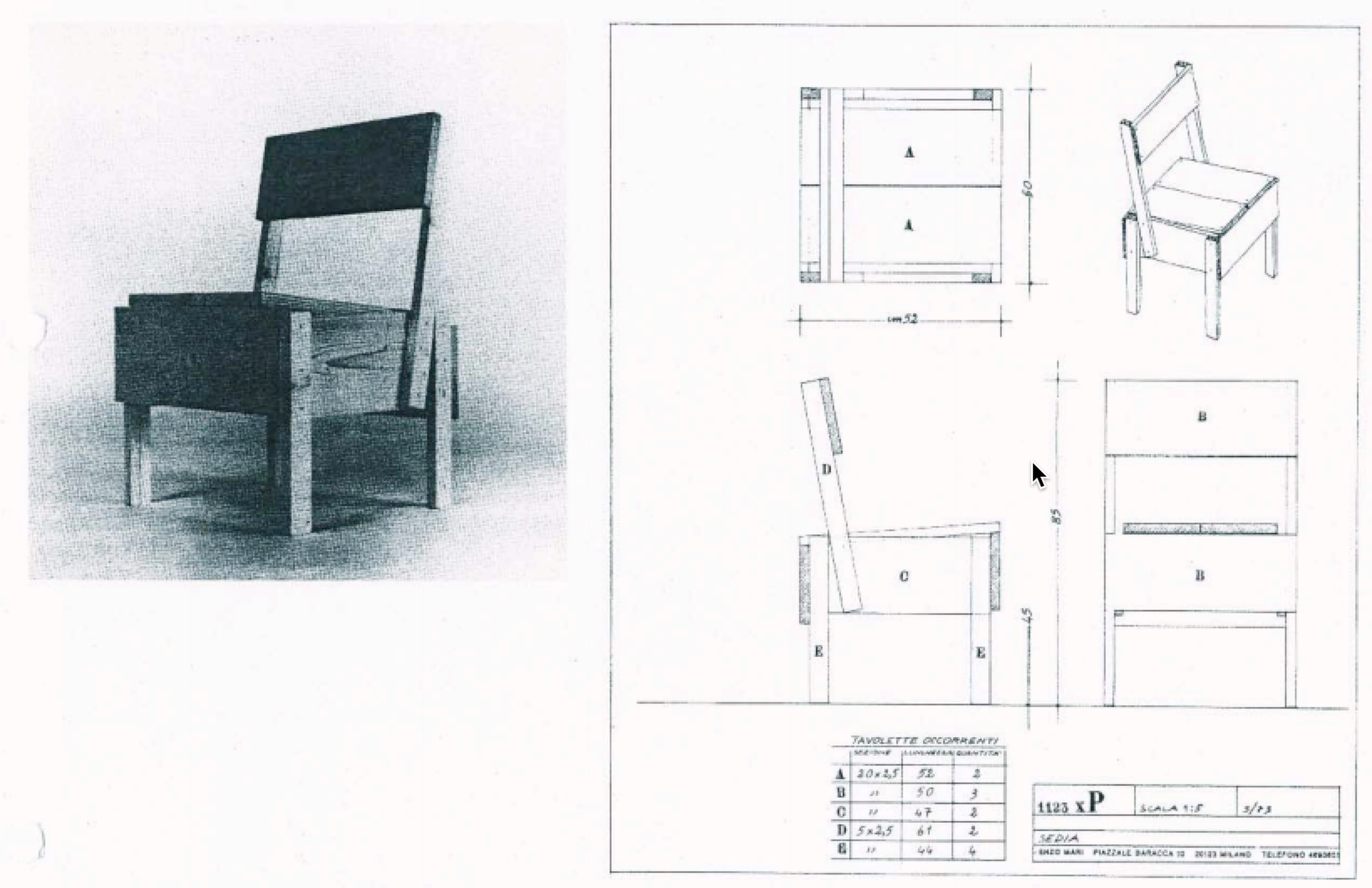 In June I will attend a workshop to build a chair designed by the italian designer Enzo Mari. In 1974 he published the first edition of Autoprogettazione, a manual which includes a number of furniture projects that can be made by anyone with access to hammer, nails and wooden boards.
I downloaded a PDF-version of the book a long time ago, but never got round to realize any of the projects. I am looking forward to trying it out.
To know more about Enzo Mari and his thoughts you can watch this interview.
The workshop will be held at the Oficina Criativa in Lisbon on June 29 2019.