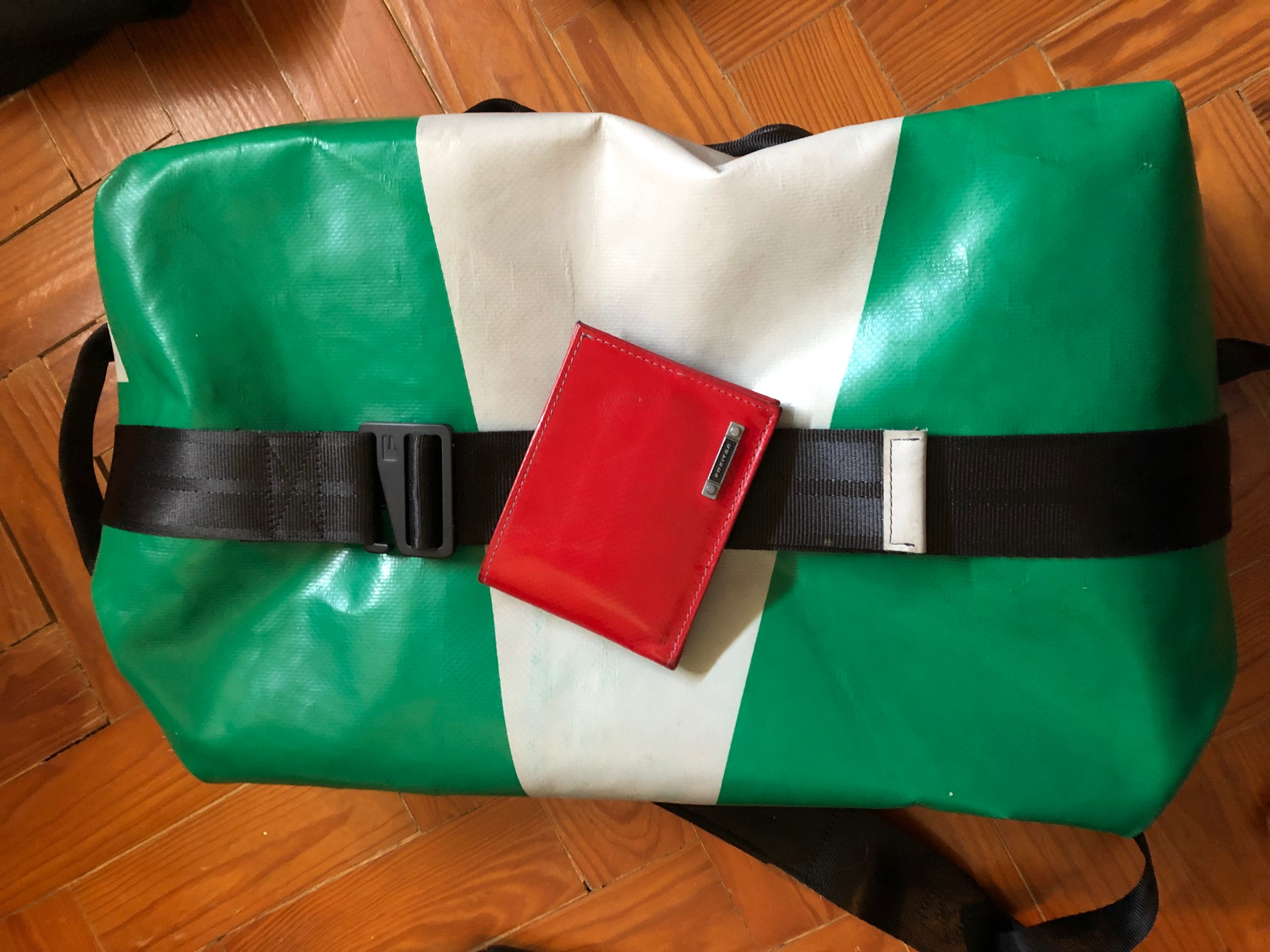 A few weeks ago I was listening to the Cool Tools podcast with Mark Frauenfelder and Kevin Kelly. Their guest was the swiss designer Tina Roth Eisenberg (aka swissmiss).
I recommend the Cool Tools podcast highly, as well as the Cool Tools website, which reviews cool tools. In the podcast they interview guests and ask about tools that they use and enjoy.
One of the tool picks of Tina Roth Eisenberg picqued my interest. She chose a travelling bag by a swiss company called Freitag.
That specific bag is not currently something I need, but looking at their site, I saw a couple of items that looked really cool. I currently work for a company that produces trucks, and Freitag uses recycled truck tarps as the raw materials for their bags, and recycled seatbelts for straps.
A short time after the podcast had been aired, I was going on a work trip to Munich, where I knew that Freitag has a store. During my visit I went to the shop to have a look, and came out of there with a few less euros, but with a new rucksack and a new wallet.
I'm very happy with both. My existing wallet was falling apart, and this one seems like it will last me for the foreseeable future. The rucksack is also practical as a day pack when I cycle to work. It has room for the laptop, and small pockets for phones and essentials, and the main compartment opens up completely from the front and allows for easy packing of whatever I need to bring, or for food shopping on the way home.
The fact that I work for a truck company and that the backpack is made from recycled trucks is also a cool touch.