In the weekends I like to bake bread to serve for breakfast on Sunday mornings. Usually I make the dough on Saturday, and leave it to rise overnight.
In the morning I knead and shape it, and leave it to rest and rise again for another two hours.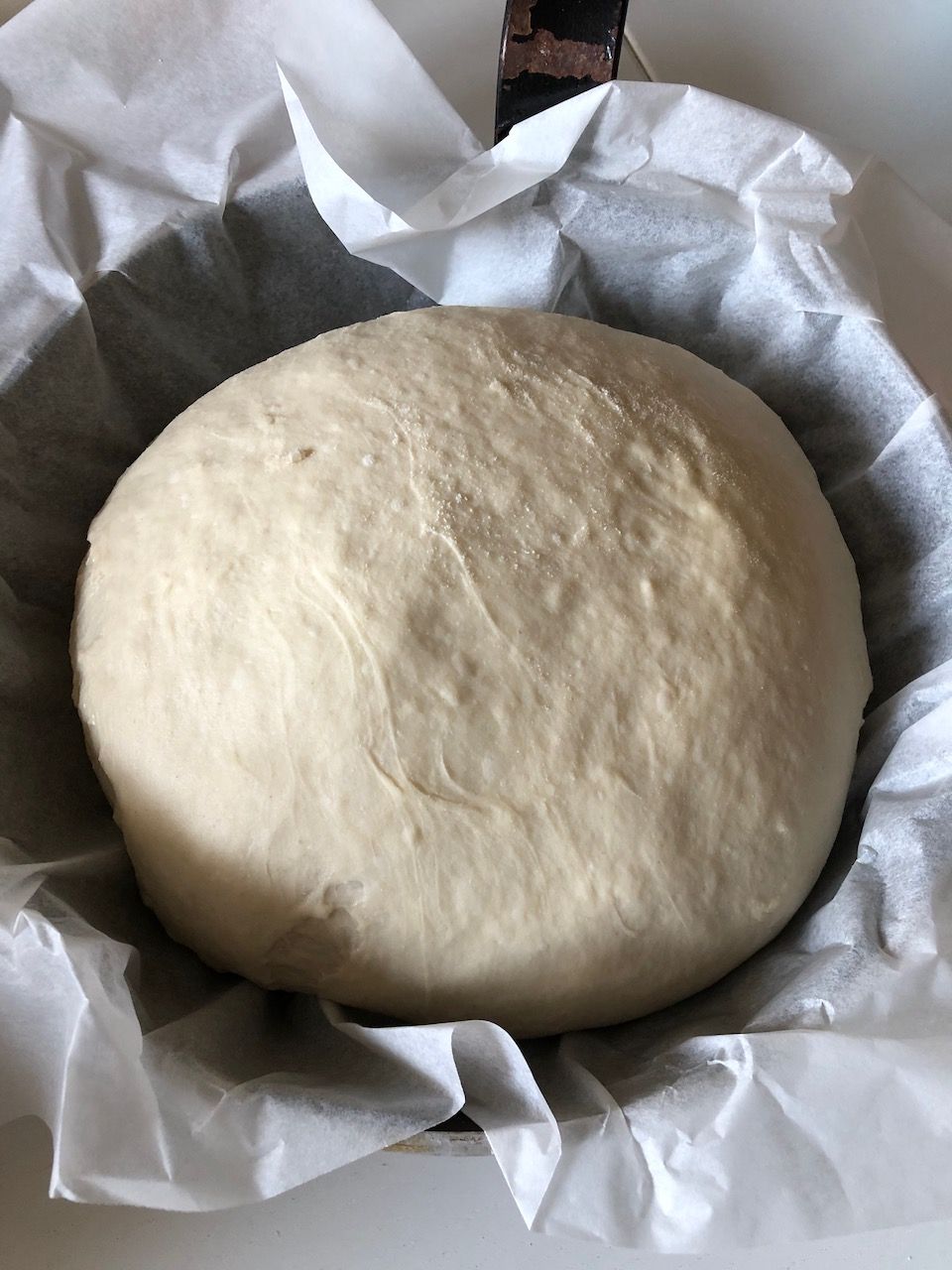 Into the oven it goes, and around an hour later, a nice loaf is ready, and the house smells wonderfully.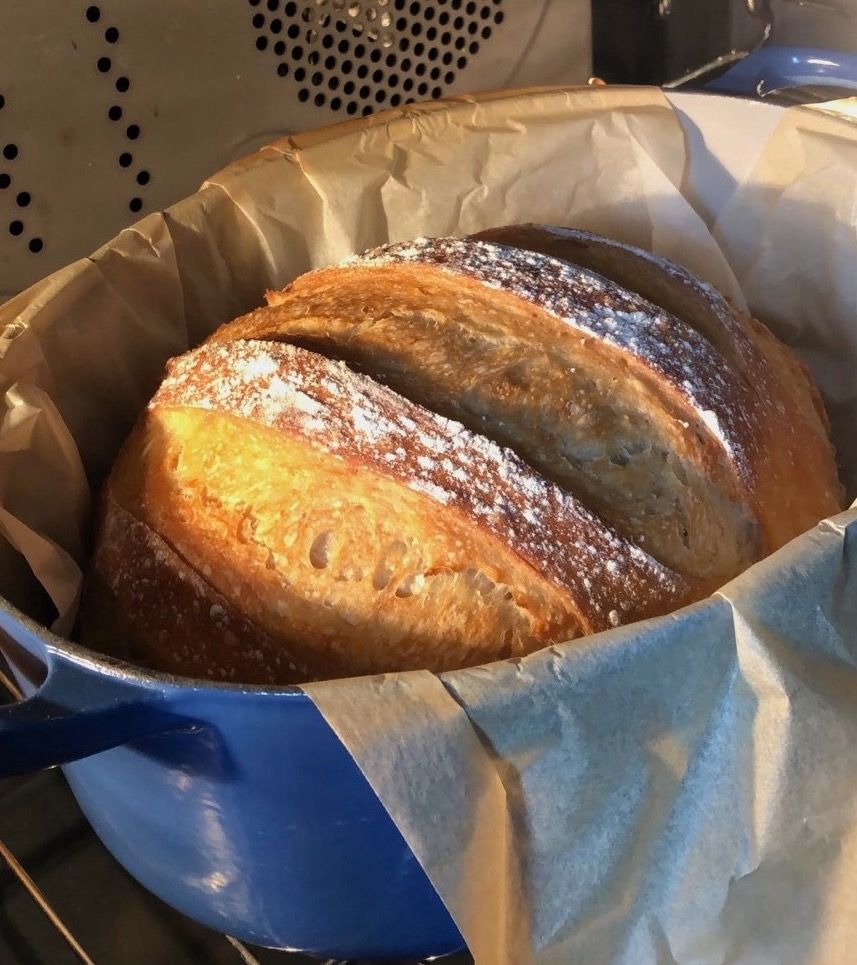 There are few things better than a slice of fresh bread, with a dollop of butter melting on top of it.